INFORMATION'S
Services:
MACEDONIA: Belcica 14, 91230 GOSTIVAR tel: ++389 (0)42 213-481
fax: ++389 (0)42 221-470

Mobil tel: +389 70 215232
+389 70 215132
GERMANY: Nieder Str. 15
Uerdingen
KREFELD
tel/fax: ++49 02151 46429

Mobil tel: 0172 3720475
0172 2606836
Or just e-mail us: nasuf@freemail.org.mk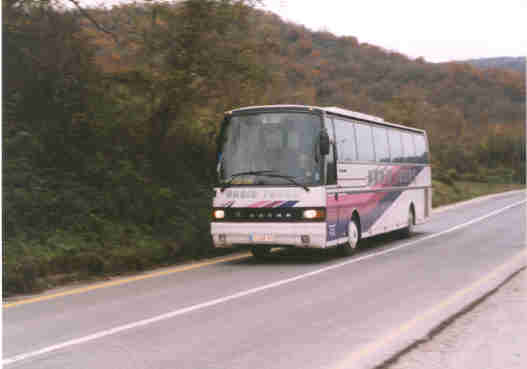 This services are ready for your call. Just pick up your phone or visit us. We can make Your voyage better then ever trip you had before.
The firm"Habib Tours" has been founded in 1990, and since then , with her professional working has proved as high quality team. The big number of travelers who have used our buses .is a original indication of our success and confidential in business.
You can check it out if you call us; because we are the real way for real destination !!!